Richard Franklin : A Racer that is .5% in Height but 100% Winner
According to a recent study, statistics on height in America show that only .5  percent of men are taller than 6'4″  … now bear in mind that this study included NBA basketball players and dwarfs. If you are a under 5 foot tall, your chances of playing in the NBA are slim…  If you are over 6 1/2 feet tall, you are not going to make it as a famous horse jockey . Of course, it's possible to beat the odds and a great example of that is Richard Franklin!
Richard is a BIG guy with a true passion for sports car racing with an excellent record of success in Solo, Road Racing and Time Trials. He is a class act from his driving skills and the preparation of his car to his willingness to help others getting started. Richard has been a true friend to SCCA's Southeast Division and NC Region while serving in many capacities including  Board Member,  Steward and PDX Instructor. He is quick to give credit to his wife, co-drivers and support team and while they are due appreciation and respect for their part, Rich is an outstanding racer.  It's been a pleasure to know him and watch him progress from autocross to Formula 1000 racing. He and Tim Pierce are teammates with  the Area 81 Racing team and we expect 2012 will be a great year for both. Whether autocrossing, road racing or hillclimbing, he is 100% a winner. Here's a little more about Richard.
Birthplace :  Lockport, NY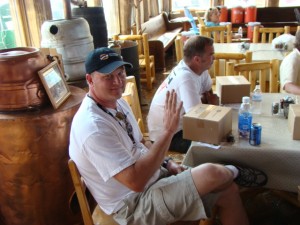 Home :  Wilmington, North Carolina
Family/Pets:  Wife Kimberly, 1 Son Ryan, + 2 Pets – Chocolate Lab named Mocha, Corgi named Franklin
Other non-motorsports related hobbies :  Renovating, Home Improvements, Landscaping
Profession :  Area Manager – Independent Electrical Manufacturers Representative
Cars presently owned :   2011 Stohr F1000 Race Car, 2003 Ford F250 Super Duty, 2012 Volkswagen Jetta TDI, 2011 Volkswagen Sportwagen TDI
Favorite past cars owned :  2002 Honda S2000 Roadster.  It introduced me to SCCA Autocrossing & PDX track events. 1977 Datsun 280Z.  It introduced me to the world of sports cars.
Championships/Titles/Offices held :
2004-2008 – NC Region Board Member, Cape Fear Chapter Coordinator, Safety Steward, PDX Instructor.
2005 – Cape Fear Solo Champion A-Stock
2005 – NC Region SCCA Member of the Year Award
2006 – Cape Fear Solo Champion A-Stock
2007 – Cape Fear Solo Champion B-Street Prepared
2008 – NC Region Club Racing Rookie of the Year Award
2008 – Formed Area 81 Racing Team with my friend Tim Pierce
2009 – Finished 2nd place in Formula Continental SE DIV SARRC Club Racing Championship – 2 Race Wins
2010 – Tied for 4th place (w/my Area 81 Racing Teammate Tim Pierce) in Formula Continental SE DIV SARRC Club Racing Championship – 1 race win
2011 – Sold FC to move into the Formula 1000 (FB) class with the purchase of a new 2011 Stohr F1000
2011 – Announced Area 81 Racing entering as a 2 car team in the Formula 1000 Championship – a Div of SCCA Pro Racing
Your favorite childhood memory involving cars:   My father taking me to Ransomville Speedway, a Modified Dirt track in Upstate NY.  I was probably 5-6 yrs old.
What you enjoy most about motorsports:
1) Winning
2) The Speed
3) Sense of accomplishment
4) Friends made within the SCCA Community
5) Mechanical Beauty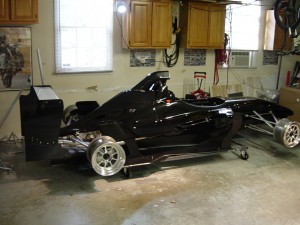 Advice to up and coming drivers :    1) Think about racing EVERY DAY.  2) Enjoy working on your Race Car, it's therapy……;-)
Favorite professional driver past or present :  Ayrton Senna – Pure magic behind the wheel.
Favorite road to drive : The Blue Ridge Parkway.
Your future racing plans : Win SCCA National Events.   Receive an invitation to the SCCA Runoffs and win a National Championship in F1000.
Win races and the Formula 1000 Pro Series Championship.
Sponsors : Kestrel Designs Web Development   &  SpeedQuest LLC.
And  recently, Area 81 Racing welcomed two new sponsors!
People I really need to thank!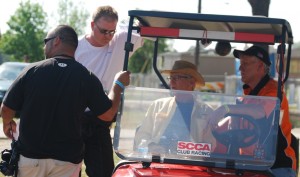 My lovely wife Kimberly, & son Ryan, who both support my racing obsession.
My Crew Chief Hawk Hibbs & his daughter Bobbie Warren.  Both very dedicated racers!
My teammate Tim Pierce.  He pushes me to excel in the car & out.
My Mentor – Brian Little – 11 Divisional Championships in SCCA
My fellow racing friend Denis Schembri.  The best wrench out there.
Anything you'd like to share about yourself, motorsports or experiences :  I love to drive in the rain!
Favorite story from your driving career :   Hitting the wall at the 2009 Eagles Nest Hill Climb and having the car ready-to-compete the next day!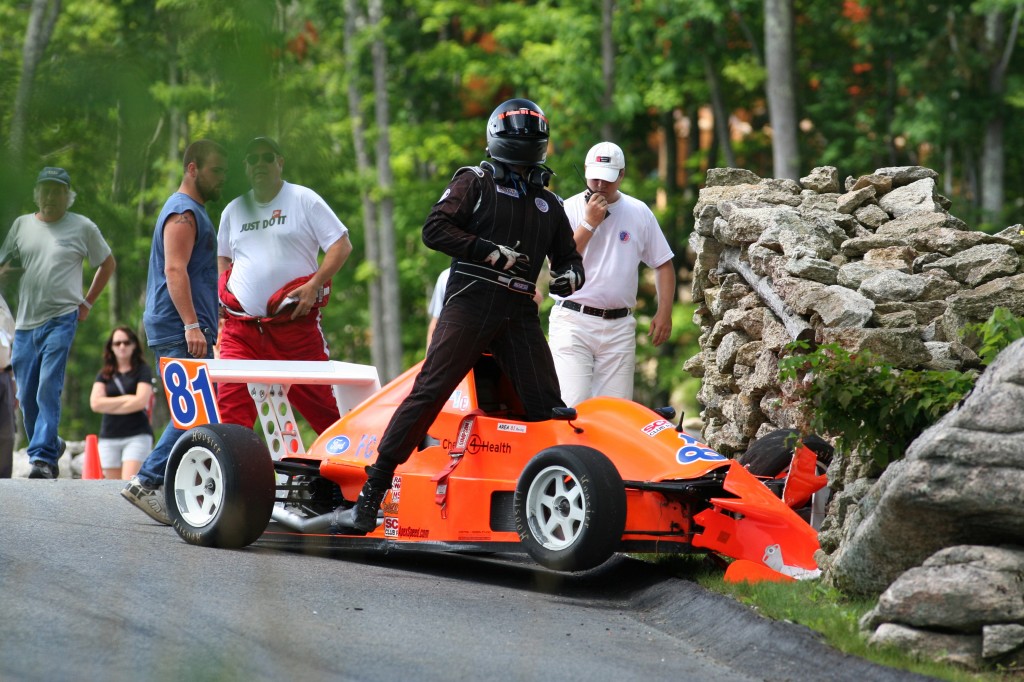 Many thanks to my Area 81 Racing team + the fellow SCCA members who helped out.
Richard, congratulations on the new car and a great year for Area 81 Racing! You are a true Southern Driver and we are proud to claim you. We look forward to updates as you and your team continue to develop the car and win in the Formula 1000 Series in 2012. Keep us posted on progress … and,  how the weather up there is.
Sponsors interested in working with Richard and his team can find more information at http://www.area81racing.com