Ted Tidwell's 22 Hillclimbs at the Rock
It has been an honor to get to know Ted Tidwell, one of Chimney Rock Hillclimb's greatest drivers to earn the title – King of the Hill. Listening to his stories and clear recollection of so many events, it brings the event back to life. Many of us in the sports car scene in the Southeast remember going to the Rock and watching those brave men and women running that mountain. Not so many of us can recall the late 1950's when the starter at the bridge signaled a steward with a stopwatch at the top of the mountain by slamming two 2 x 4's (joined by a door hinge) together that a run was beginning. It's true. Here's the article by Ted Tidwell in his own words.
____________________________________________________________________________________________________________
My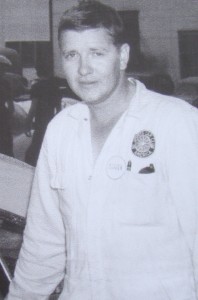 experiences at the Chimney Rock Hill will always have a very special place in my memory. In Fall of 1958, I co-drove a Corvette with my friend, Bud Schuster. Not knowing where the road went, I drove it as I saw it and some how set a class record and 3rd overall on the original long course. From that say on, the old mountain had a firm grip on me. Spring and Fall of 1959 was a continued learning curve with an Austin Healey 100 and another long course class record.
Spring of 1960 was to be the first of three milestones in my seventeen year run at the Rock. I  entered in Buddy Horton's Elva Mk 5 co-driving with Buddy and  Charlie Kolb . Much to their surprise as well as mine, I finished first overall setting the first short course record. At that point, I was really hooked and I had to win all over again! I had also entered that hillclimb in George Lyon's Corvette and nailed another class win, that same day. George was able to take the trophy home to his wife as car owner. That was the last year of multiple entries as the next year, the rules outlawed it. In the Fall of 1960, I entered my Lotus 11 only to win practice and then blow my engine on the first run of competition.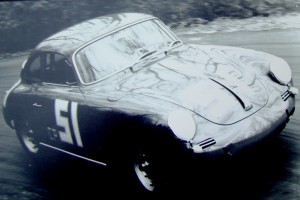 Four more hillclimbs during 1962 and 1963 brought four class wins, three class records and first overall in my Porsche S-90. This overall win was my second milestone, the first production car to ever achieve this mark. Spring of 1964, another first overall in the S-90 during a heavy rain.The third milestone came in the Fall of 1964 with a record breaking overall win in my new Porsche 904  GTS Carrera,upsetting J. Frank Harrison's hold on the mountain in a Lola Formula Libre.  In 1965, I drove a factory BMW 1800 TI to a B Sedan record. In 1966, I entered Joel Nelson's Lotus 23 with another class record and 2nd overall. In 1967, I was determined to get the overall record back from John Scott and his Shelby Cobra. I stuffed a Porsche 904 engine in a Bobsy SR3. I had record speed on Saturday but it rained cats and dogs on Sunday. I still won 1st overall but I had no chance at the record. I crashed a Zink FB in 1968 and was unable to continue runs for that weekend. IN 1969,  I managed a class win and a 2nd overall in the Zink FB.
My final win (#6) came in 1970 again in the rain with the Zink FB. In 1971, I drove John O'Steen's Caldwell D-10 FSV to 2nd overall. 1972, I took 3rd overall in the Zink. In 1973, I crashed again in the Zink. I entered Frank Harmstad's Porsche 914-6 in 1974 and took a class win and it was to be my last. In 1975, I drove Scott Chapin's Zink FF to 2nd in class and I retired from racing after 17 years.
During my racing career, I participated in regionals,  nationals, USRRC's, Sebring and Daytona Continental 2000 Km and many other races. However, there was something about Chimney Rock that stands out as the place where I had the most rewarding experiences of my racing career… man against mountain – 22 times!
_________________________________________________________________________________________________________
On June 12, 2010 at the SCCA Central Carolinas Region Wolf Ridge Hillclimb, John Finger and I had the honor of awarding Ted Tidwell a plaque recognizing him and his achievements on the 50th Anniversary of his first Chimney Rock Hillclimb win in 1960. We asked Ted if he would consider coming out of retirement to run hillclimbs with us and he responded,  "I'm still racing but the race is against Father Time… and that rascal is driving a Ferrari."  Thanks Ted for the wonderful memories.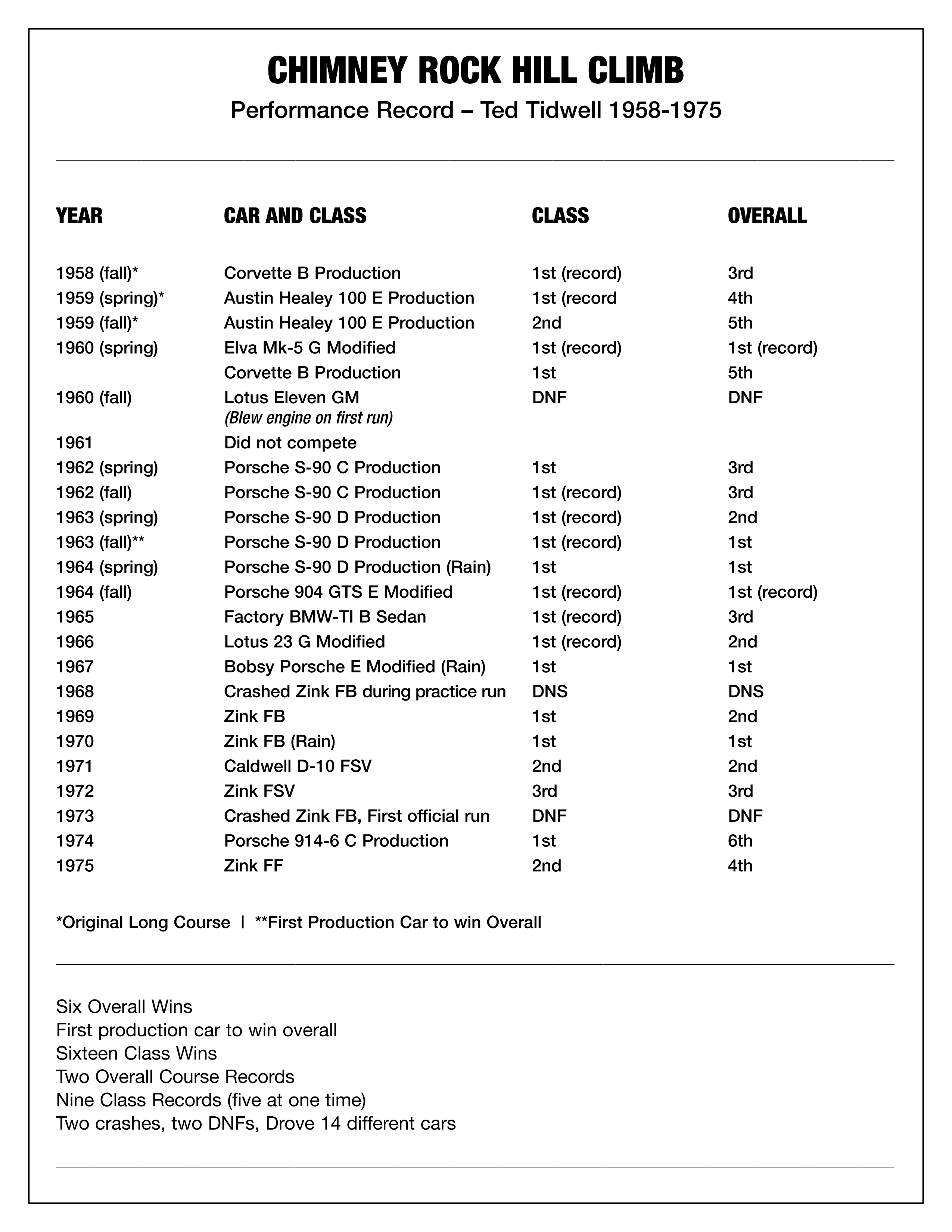 For more information about historic Chimney Rock Park,  click here   http://www.chimneyrockpark.com
Copyright 2011 – The Southern Driver Article by Ted Theodore.  No reprints without expressed written consent of author.