What do you get a CAR GUY for Christmas?
If you are a car guy, send this link to your wife. If you are a car gal, send this link to your hubby and, please, do not take any offense to the term "car guy".  You ARE a car guy too…you're just prettier.
Christmas is here again, trees are going up, music is playing non-stop, parties, dinners, friends and family and SHOPPING. It's easy to take the non-personal approach and give a gift card with a $20-$30 credit which says "I like you so much I wanted to be sure you got what you really wanted." Some people accept it thinking "they were too busy and figured , go with a gift card. Done!" This risks the ultimate embarrassment at Christmas… where you open their gift and it's a gift card for twenty bucks and they open your gift and it's a gift card for twenty bucks… or worse, fifteen dollars. I prefer to give a gift that shows  " I cared enough to spend the time to walk around a store with you in mind and pick out something especially for you. "   (Editor's note :  If you are married to an engineer, your experiences here may vary. I sent a dozen red roses to my engineer girlfriend in Germany once. She called me and asked "Why did you do that?" I told her the roses were a symbol of my love for her. She replied in typical engineer fashion "What? It will be dead in 2 weeks?" I still eventually got her to marry me so all's well that ends well.)
In all fairness, it's tough to buy for car people. They can be brand picky or color choosy and downright hard to please. I'd like to provide you with an array of possibilities  at reasonable costs in hopes you can find some sure winners. Along with items, you will find price guides and a listing of associated risk with choices in that category.
Light – Working in the garage, there is never enough light. Light needs to be bright, moveable to surfaces above, under, inside the dash and in the engine compartment. It needs to be at the car and at the bench and at the tool storage areas and pegboards. Here's a few products available at most cars parts places, Sears, Walmart, Pep Boys, etc.
MAGLITE – BEST Flashlights made. That's what most policemen carry. Heavy Duty, very bright and helpful for when you can't find your hammer and something is stuck. $15  to $35 with  Low Risk
Shop Light with Retractable Cord – Mount it to the ceiling of the garage and pull it to where you need it. Retracts out of the way when you don't. Really Handy. If he doesn't have one, he'll love it. $15  to $25 with  Low Risk
Shop Light with Stand – This is handy for bigger projects and out side lighting as well. Well made units allow the lights to be detached from stand  and used on the floor as well. Most of these are made in China and the costs to ship them here is 80% of the retail sale price in the US. $25  to $75 with  Low Risk
Tools – This is a touchy area. Some car people are VERY picky about brand and quality while others are happy to have lighter duty more economical tools from El Cheapo Supply and Harbor Freight. SNAP On is highly regarded but pricey and hard to find distributors for average shoppers. CRAFTSMAN from Sears is always solid and guarantees are excellent (they do accept returns too!) Tread carefully shopping for tools as good ones are expensive and may already be owned by your guy.   A few tools I would recommend that are economical and very useful –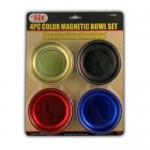 Magnetic Bowls  – These are bowls that have  magnet in the base for holding nuts, bolts and parts as prisoners . The bowls stick on any metal surface and they hold any metal parts in them. They are very handy and the color coded set of 4 helps with complex projects with multiple stage assemblies. Great little item he will use and appreciate. $5 to $15  – Low Risk
Tire Gauges – Gauges can be purchased for $2.00 or $500 depending on application and you DO get what you pay for. You can get a $15 gauge every year or a $100 that will last 20 years. (It will be taken good care of and not loaned out.) There is digital gauges, gauges with bleed button, mechanical and electric, ranges from 15 to 60 PSI, gauges that read in tenths and even hundredths. What does he need? You have to judge. For autocross –  a mechanical gauge with a bleed valve and a rubber housing for drop protection. For track days, time trial and road racing – I would lean toward battery driven, illuminated, pressure to 2 decimals with bleed valve and a two headed chuck. Longacre makes THE best but are pricey. $5 to $350 Medium Risk
Magnetic Pick up and the "Claw" – Every car guy needs two tools somewhere in his arsenal : a magnet pen and a claw. The magnet pen is a simple telescoping pen with a magnet on the end. Also, handy for keys in a sewer grate, checking for metal bits in oil and tracking a lost ball bearing's progress through a curious but hungry cat. The claw is a 30 inch flexible spring sheathed cable with an actuating handle on one end and a claw that can be opened and closed on the other. It allows you to reach in and grab dropped parts you can see but cannot reach by hand. All modern car manufacturers design areas in each car that are safe zones for dropped parts and tools. If your guy does not have a claw, the only way he can retrieve these parts is to drive out on the street in front of your house and make several starts and stops to shake the parts out. Neighbors laugh at him and this is embarrassing. Low price and maximum face and time savings. Price $3.50 to $12.00 Low Risk
Books – there is an incredible selection of automotive books at Barnes and Noble and  Books a Million on the history of many brands of cars. Excellent photography, year by year statistics, specifications and information your car guy will LOVE. He will "car nerd" out on it.  Trust me. Prices – $4.95  to $21.00  Low Risk
Racing B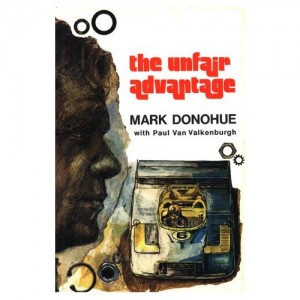 ooks – If your car guy is a racer, there is a book commonly missed but vitally important to his collection. That is The Unfair Advantage by Mark Donahue. The wisdom and knowledge of fundamental race engineering is cleverly slid in with the story of his life. A wonderful book they will treasure and it WILL make them go faster at what ever form of motorsport they pursue.  They will LOVE this one. I own 3 copies. $30.00 to $50.00  NO Risk (Check Amazon )
Car Wax – Seems like an easy thing…right? Wrong. Men are as sensitive about waxing as women are. There are more unique paints,  surface preparations, brands and types of wax than you can imagine. If you bought 10 different brands of wax for my neighbor, I would wager only one would be up to his standards of non-streaking, high gloss, long life, deep luster, easy buffing and general eye pop finish. This is an item I would not recommend as your car guy knows what he likes and he knows where to find it and probably has supply enough in the garage to last 10 years. Guys tend to hoard car wax. It's like coupons, yarn, buttons, needles, and cloth for women. Men also keep the wax they purchased and did not like for centuries. It would be wasteful to throw it out. According to the Secret "Car Guy Manual", when wax has properly hardened and is completely unusable, it is acceptable at that point to throw it out. $5.00 to $75.00  High Risk
Models – when car guys are at their desk, on the job or watching TV, they cannot touch or see their cars. THAT is why men invented model cars. It doesn't HAVE to be the same color or even model. It has to remind them of their car when they can't see it. Yes… you got us. It's a security blanket with wheels. It can be Matchbox size or a put together model. Make certain the model is made of metal and be sure the tires roll and doors open. This is vitally important so the model is considered a realistic collector item and not a "child's toy." $4.00 to $500  Medium Risk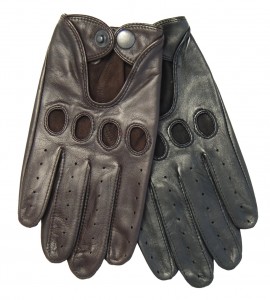 Driving Gloves – Most sports car guys have driving gloves. They love them, enjoy the feel and the smell and the touch. They seldom wear them as they will wear out. The gloves are not really warm in the winter and look a bit odd when worn driving in the summer. This is a Spring and Fall wearable gift. Solid gloves are just gloves and "pleather" is out of the question. These need to have knuckle holes so your joints can flex and let your hand breath. Classic soft supple leather brown or black gloves with a simple one button snap on top of wrist is fine. Velcro closures on authentic driving gloves are generally considered by car guys to be designed more for a children's snowball fight than precision driving.  $45.00 to $125.00 Low Risk
Gear – Guys like key chains, baseball caps, coffee cups, umbrellas, t-shirts, sweaters, etc.  as long as it has their car brand name on it or their NASCAR team driver/logo or their F1 team logo on it. It's the same "touchy-feely" thing they get with seeing the model car go "Vrrooom Vroom" across the desk while making a conference call (it MUST have moveable wheels…remember).  There are lots of cheap racing logo items out on the market made in Taiwan without permission to use logos. EBAY is cluttered with it. A lovely red baseball cap from Ferrari can be bought for $65 from the manufacturer or their outlets. An almost EXACT duplicate can be purchased offshore for $15. I say ALMOST exact as the letters and logo will likely fade quickly and the first warm day of spring, you may see your car guy lift his cap to wipe his brow and find a bright red ring of red dye around his head that won't come off with Ajax and a Brillo pad. $15.00 to $400.00 Medium Risk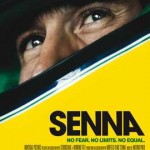 If your guy is a racer, I saved the best for last.  Senna… the Video. Buy it.  Now.  It's the wonderful true story of the driving career of Ayrton Senna, Formula one driver from Brazil. It moves racers. It moves non-racers that are car guys. Think of Beaches and Terms of Endearment for guys…except the story is real, graphic and it remembers one of the greatest race drivers of all time. This is MY pick of all reasonably priced Christmas gifts this year.
I hope this may have given you an idea or two that works for your car guy and your budget. Remember that it is the thought that counts… and the thought you exhibit by buying a model car with working doors and rolling wheels may well bring a tear to his eye. Now, go do your shopping and try to find similar articles in Redbook, Cosmo, Ladies Day, Girl's Life and Good Housekeeping so you can help him find you something you like. From personal experience, I can tell you… he has absolutely NO CLUE.
Thanks and Merry Christmas!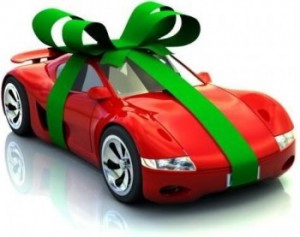 Copyright, 2011 No reprint or use without expressed written consent of The Southern Driver and Author, T. Theodore . All Copy and Electronic Rights Reserved