Tim Olsen : Racing B4S2L8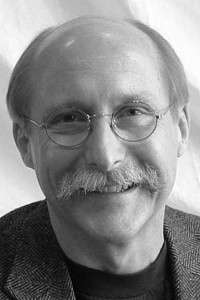 Tim Olsen wandered in to one of our sports car club meetings a few years back. While he grew up around racing and loved watching, he had not been actively involved in driving in motorsports. He had recently purchased an MX5 and we gladly pointed the "way". With Patti's support, Tim started rolling! Skip Barber, Solo Novice schools, HPDE and now he's headed into Time Trial. He may have started late but he's loving the sports, the events and the people. Tim was originally from the cold North but we just about have him "de-yankeetized" and he's becoming a great Southern Driver.
Birthplace : Stamford, CT.
Home : Log cabin in the woods. Honea Path, SC
Family: Patti (Wife), Erik (Son), and Anna (Daughter) and their families in Greer, SC
Profession : W.W. Grainger – Retired (Sales, Management, Training, and Human Resources);
Business Instructor (ECPI University)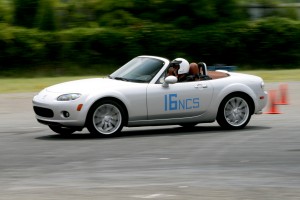 Cars presently owned : 2006 MX-5, F-150 Super Crew
Organizations: SCCA, NASA, Foothills Miata Club (Greenville, SC)
Favorite past cars owned : Sunbeam Imp (Rear engine), 850cc Austin Mini (Right Hand steering), BMW 2002 (Hand-crank sunroof), Saab (3 cyl./2 cycle), Land Rover (When Land Rovers were Land Rovers). Don't ask for the years!
Your favorite childhood memory involving cars: While in high school, a rich college kid gave me a ride in his Porsche Speedster.  We spun trying to miss a lady that pulled out in front of us, and I thought, "This is great!"
What you enjoy most about motorsports:  It's sensory!  Sight, hearing, smell, and touch are peaked at once, and if munchies are included, taste is in there too!
Advice to up and coming drivers : Set your priorities (God, health, family, education, career, etc.), but don't wait as long as I did to grow in the sport.  Do it B4S2L8!
Favorite professional driver past and present : Growing up on the Monterey Bay, I watched Dan Gurney, Phil Hill, Jim Hall, Pedro Rodriguez, Mario Andretti, and Mark Donohue at Laguna Seca. Now, that I've moved to the South, a favorite driver means NASCAR.  So I tell the locals, "Greg Biffle." When sponsored by Grainger, he was champion in the Craftsman Truck series and Busch series.  There is still a (slim) chance he could be the first champion in all three series.  Although I don't watch every race or lap, I've kept track of him for 14 years.
Favorite road to drive : Although I've driven lots of great roads across the United States, my favorite road is always the one that takes me home from work!
Your past and future racing plans : Skip Barber – Introduction to Racing (2009); SCCA Novice autocross school, and SoloPro driving school (2010); NASA HPDE-1, and HPDE-2 (2011). Future Plans: PDX, Dragon Hillclimb, and Time Trail events (2012).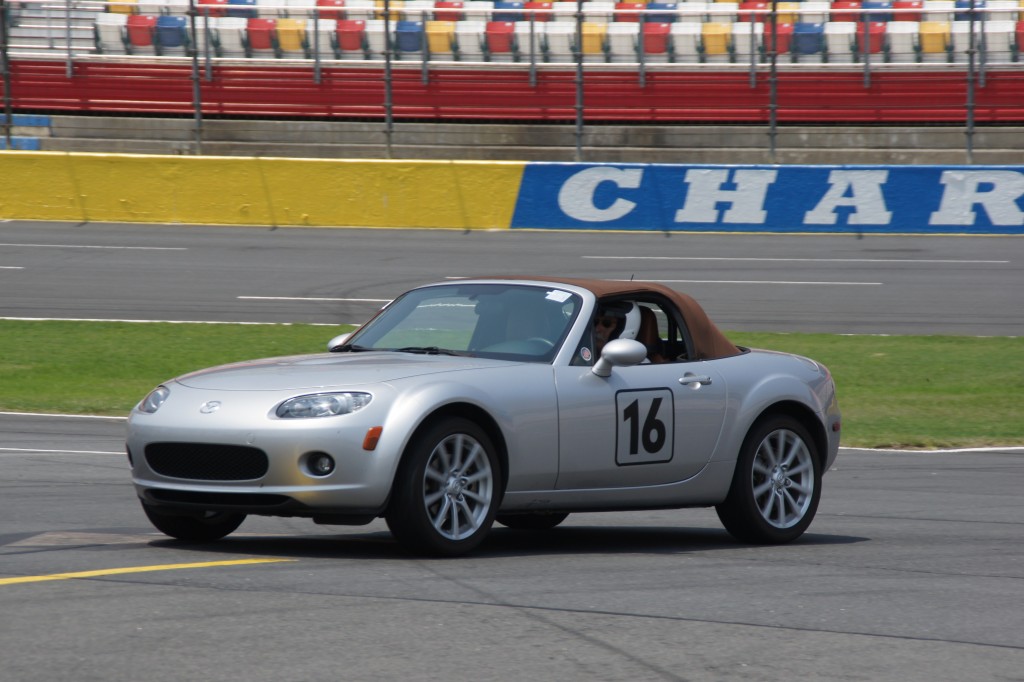 Anything you'd like to share about yourself, motorsports or experiences : Cars have always been my love, and driving my joy.  If I ever end up in a retirement home, all I need is a racing game chair, big screen, and computer loaded with road courses.  I'll be fine!
Favorite story from your driving career : I got a speeding ticket, although I wasn't driving the car; I let a friend drive my Mini after a party, and we got stopped.  Since the officer didn't see the RH steering in the dark, he gave me the ticket.  The case was dismissed!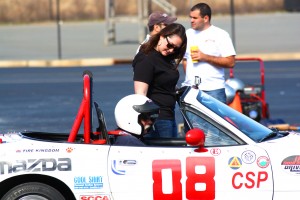 Thanks and continued success Tim! We look forward to seeing you on a hillclimb this summer! Motorsports when you are in your teens and early twenties are often complicated by the passion combined with a craving to get a shot at the big time and be discovered. We all dream of that pro ride! Racing after 50 is pure passion as the F1 scouts stopped coming to watch you a long time ago. Tim's advice is gold… do it while you can. Being a Southern Driver has more to do with turning the wheels than how many miles are left on your engine.