Area 81 Racing Team moves up to Formula 1000
Area 81 Racing Team – Press Release (Wilmington, NC)  Nov 1st, 2011
Area 81 Racing Team based in Wilmington, NC ( www.Area81Racing.com ) announces a 2 car team entry in select events in the Formula 1000 Championship SCCA Pro Series ( www.F1000Champ.com ).  The team is moving up the ranks after 3 seasons in Formula Continental  (FC) SCCA Club Racing competition and 1 year of SCCA Club Racing competition in the Formula 1000 (FB)Class.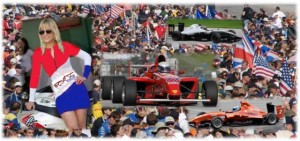 Drivers Richard Franklin & Tim Pierce have both finished as high as 2nd place in past SEDIV SCCA SARRC (South Atlantic Road Racing Championships).  Tim most recently in his F1000 (2011) and Richard in his Formula Continental (2009).  Tim Pierce is the 2005 & 2006 Cape Fear Solo Series A-Stock Champion and will be driving car # 18.  Richard Franklin was awarded the 2006 NC Region Member of the Year, 2008 NC Region Club Racing Rookie of the Year and will be driving car # 81.
One unique aspect of Area 81 Racing is the team fielding chassis from two of the most prominent F1000 chassis manufacturers in the industry.  Richard will be campaigning his 2011 Stohr F1000 & Tim his 2010 Ralph Firman RFR1000.  Both cars will be Suzuki GSXR1000 powered with engines from GDRE.
Team Principal – "Tim Pierce  and Area 81 Racing may be 'David versus Goliath' and the learning curve will be steep, but we have raw talent and tremendous desire.  The Formula 1000 Championship Series is a great venue to show the racing community that we belong on the track with the best in the business.  The buzz that Jon has created is extremely contagious and we look forward to a very successful series."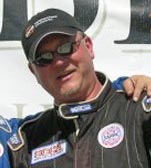 Team Principal – Richard Franklin "We have been working on moving Area 81 Racing up to the next level for some time now.  The Formula 1000 Championship Series has made it much more attractive for our racing team to travel longer distances.   Aside from the higher level of competition, I truly believe the European-style standing starts in the F1000 Series will add a completely new dimension to the racing weekend. With engines capable of revving over 12,000 rpm, the excitement level at the start of a F1000 Series event will be quite high vs. traditional American-style rolling starts."
"It's great to see another team like Area 81 Racing enter the Series," stated F1000 Managing Director, Jon Lewis. "Richard and Tim are coming up through the ranks of club racing into the Championship and will be campaigning cars from two separate manufacturers. The Formula 1000 Championship Series is making the jump to professional racing more affordable for many teams and I have no doubt that Area 81 Racing will find our Series both exciting and rewarding."
Richard Franklin is an Area Manager for Electri-Products Group Inc.  an Independent Manufacturers Representative of Electrical Wholesaling Products.  He and his wife Kimberly reside in Wilmington, NC and have one son, Ryan.
Tim Pierce is a Technical Support Engineer for Waterfall Security Solutions and resides in Leland, NC.  His wife Kristen, son Alex, and father Ray also support his racing obsession.
Sponsorship opportunities are currently available.
Team Principal Richard Franklin can be reached via e-mail @ richardfr@earthlink.net or by phone  910-617-4307 .  Team Principal Tim Pierce can be reached via e-mail @  tpierce2@ec.rr.com or by phone            910-371-0506      .
Additional team information is available via the Area 81 Racing team website —–>  www. Area81Racing.com