The Southern Driver announces May 2015 LeMons entry!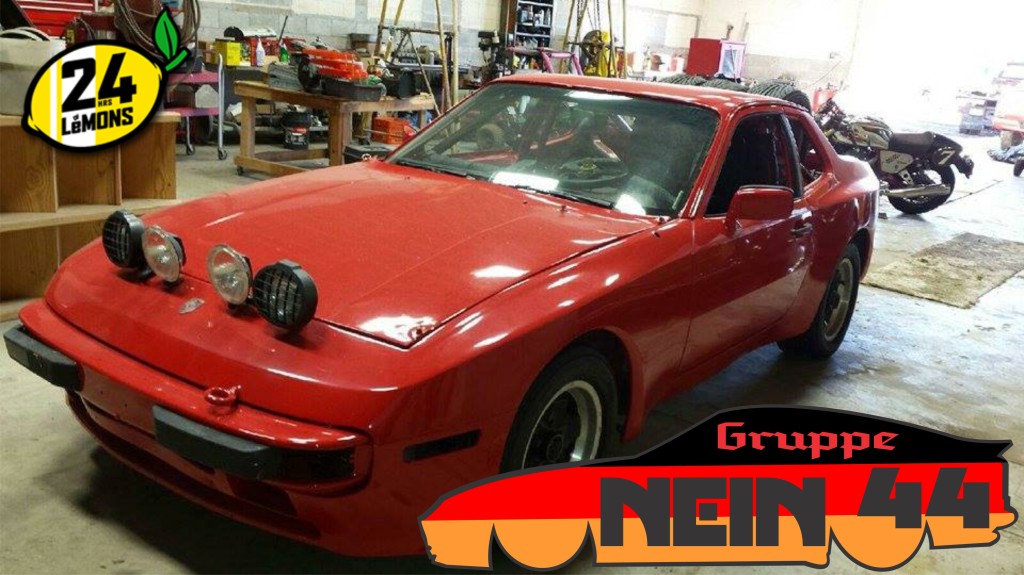 The Southern Driver sponsored GRUPPE NEIN  44 Team has announced it's entry in the May 2-3   24 Hours of LeMons  SOUTHERN DISCOMFORT race to be held at Carolina Motorsports Park in Kershaw, SC.  
The recently acquired Porsche 944 is being re-worked from "kopf to hintern" to insure it completes the first lap without any SOTDs or PAUFRs.  (Sudden On Track Disassemblies  or Premature And Unexpected Fluid Releases).  The finest crew of mechanics and fabricators were hired from the Gray Forests (low rent end of the Black Forest) and each staff member has dedicated themselves to the car's success. Their motto is
                 "MEASURE IT WITH A MICROMETER, MARK IT WITH CHALK AND CUT IT WITH A FIRE AXE."
Drivers for the Gruppe 44 Team are :
Driver :  Mike Smith
"Laughter truly is the best medicine. But if you laugh constantly without reason, you need better medicine."
Driver :  Wayne Cameron
" I'd rather be the last participant than the first spectator."
Driver :  TJ Theodore  
                   Simpsonville, SC  
"Somewhere during the second  roll…I think THAT was where I lost control of the car…."
 Team Captain  & Driver :  Ted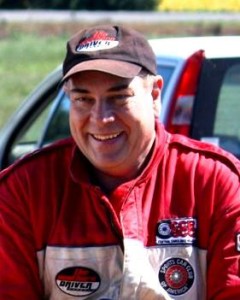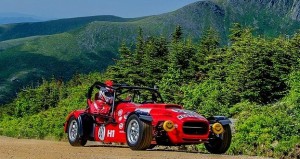 Theodore
                       Simpsonville, SC

"There is nothing like that feeling behind the wheel… your shoulder pressed against the fender … your face against the tire.. it makes you question how exactly you ended up there." 
We will keep readers appraised on plans here on The Southern Driver … so stay tuned.