SCCA TGPR Time Trial – Great Racing in Alabama
Article By:  Craig Farr, Event Chairman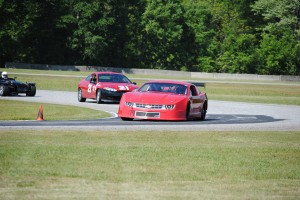 Tennessee Valley and Alabama Regions combined to put on their Annual Time Trials Track Trials event and School at Talladega Grand Prix Raceway in Munford, AL on April 14-15, 2012.  Simply put, WHAT A FANTASTIC WEEKEND!
First, we had 59 TT drivers which is the best ever at TGPR and the highest TT driver count of any SEDIV championship event in the last 6 years (or at least as far back as I have records).  There were a few others who were there but could not get their cars out on track or the number would have been higher.
Second, we had 15 TT Students which is another high water mark for the TT School.  There were even a few more potential TT Students who could not finish their car preparations in time.
Third, we had a full group of PDX drivers each day which is another significant increase.  One of the inducements was for a driver to work a day and get a PDX day for the low fee of $100.
Fourth, Racer Parts Wholesale was our sponsor and provided tire gauges, shirts, decals, gift certificates and other goodies to the workers and participants.  The RPW support was definitely appreciated.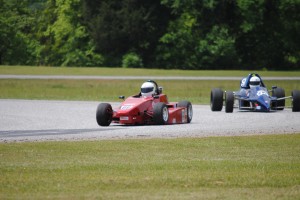 I could mention the weather which featured lows in the 50's, highs in the 80's and enough cloud cover to make everyone feel just great.  I could also mention the 11 new TGPR TT Track records that were set by Clint McMahan (F600), Steve Conrad (FF), Dave Cutchins (FS), Mike Chandler (FV), Robby Boyett (GTA), Butch Kummer (GT1), Joe Armstrong (ITO), Bobby Bitterman (ITR), Joe Clayburn (Spec Miata), Michael Garoust (SSP), and Leon Drake (SU).  Everyone had the opportunity for over 2 hours of on track time.  Even the workers had 30 minute lap sessions at the end of each day with the drivers manning the corner stations.
A new feature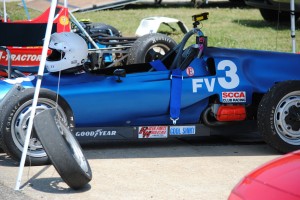 and a highlight of the weekend was the Run-off Roulette that we ran on Sunday.  The drivers were grouped by car type/speed and each got a warm-up lap and 4 hot laps to record a time.  This was a bracket competition where the First, Second and Third Place winners were those who recorded a time that was closest (+/-) to their previous best time on track.  Each of the 23 drivers entered by throwing $10 into the Prize Pot and the event sweetened that pot some more.  The winner was John Waight at a scant margin of 0.012 seconds off his best time.  That is no more than a sneeze.  Bryon Webb (0.199) and Richard Pannell (0.420) were close behind him to capture their share of the pot.
There were many people who put in a lot of time to make this event a success.  Without the weekend workers and the people who did the pre-event work, we would not have had a success.  Without trying to name everyone (and apologies to those I forget), I have to thank Eden Powell, Steve Conrad, Rich Crowell, Mark Rothermel, Ricky Ragan, John Waight, Sara and Chaistit Tongsuvone, Mark Kilgore, George Bugg, Jim & Diane Eckert, Chuck and Suzette Schultz, Clyde Bales, Spike Pannell and many others.  Ted Theodore could not get his Special running in t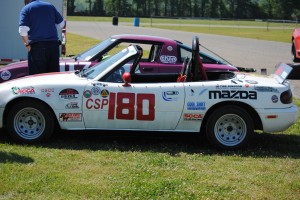 ime so he brings his CSP Miata and IT7 cars so 3 drivers could compete.  Ted also provided special gifts for the workers.  Jim Eckert did sound on both sides of the track so the drivers could see how they would fare against the stricter Atlanta Motorsports Park sound restrictions.  Then there are the many drivers who made the trek to middle Alabama for the event.  Without both the drivers and the workers, there could not be an event.  THANX DRIVERS AND WORKERS

What a way to start the 2012 SEDIV Time Trials Championship season!
Pictures By Ryan Rose