SCCA CCR Novice & Solo Events – Metrolina on 3/17 – 18
PRESS RELEASE
SCCA Autocross series returns to Metrolina Tradeshow Expo
 Charlotte, N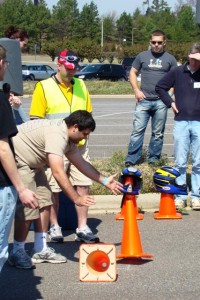 C – February 24, 2012  –  The Central Carolina Region, Sports Car Club of America (CCR-SCCA) is excited to announce the next event in the Folger Subaru SOLO Championship Series.    After a nearly 3 year absence, SCCA SOLO autocross competition is coming back to Metrolina Expo in Charlotte on March 17 and 18, 2012.
On Saturday March 17th , the club will host a "Novice School".  Student drivers from beginner to intermediate levels will work with instructors to develop and improve their driving skills on a marked pylon course.
The 2nd event in CCR's regular point season will take place on Sunday March 18th.  Autocross drivers from across the Southeast will compete in classes based on relative vehicle performance.  There are classes for nearly every car; including regular street cars all the way to full-tilt racecars.  Anyone over 16 years of age with a valid U.S. driver's license (or a younger participant aged 8-15, if driving in the Junior Kart program) is welcome to participate in these events.
Registration is now open for both events at:  www.myautoevents.com.  Metrolina Tradeshow Expo is located at 7100 Statesville Road (US-21) in Charlotte, NC.   Activities begin at 730 AM each day.  A detailed event schedule and rules and can be found on the CCR website, www.CCRSCCA.com.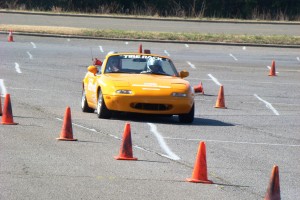 Solo is the SCCA brand name for autocross competition. Solo events are driving skill contests that emphasize the driver's ability and the car's handling characteristics. This is accomplished by driving a closed course that is designated by traffic cones on a low hazard location, such as a parking lot or inactive airstrip. While speeds are no greater than those normally encountered in legal highway driving, the combination of concentration and car feedback creates an adrenaline pumping experience.  It is like being in a movie chase scene, only you are holding onto the steering wheel instead of a box of popcorn.
More information and an active discussion forum can be found on our website at:  www.ccrscca.com.  You may also email Eric Peck, CCR event publicity assistant at eric@peckspages.com.