SCCA SC Region announces Solo School and Kickoff Solo Event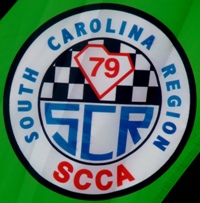 SCCA South Carolina Region Announces Solo and Solo School
February 13, 2012 For Immediate Release
From a press releaseissued by SCCA SCR Region:
The South Carolina Region of SCCA is proud to announce registration is open for a Solo School and the Season Kick-off Solo Event for February 25 and 26 at Stratford High School in Goose Creek, SC

The Solo School will allow autocrossing students from beginner to intermediate levels to work with instructors to develop and improve their driving skills on a low speed pylon closed course. The Solo event on Sunday will draw participants from all over the Carolinas and Georgia to compete in classes against the clock in Sports Car Club of America car classes. Registration is now open at :
http://www.motorsportreg.com/index.cfm/e….5285B78E0C96DE1
Donna Littlejohn stated "These events are a great way to develop your driving skills for competition but also for defensive driving and car control on the  street. We are seeing more and more parents getting their children involved."
The South Carolina Region will also host a Oyster Roast Social on Saturday evening.
The event is a 2-day weekend in which Saturday is a Solo Novice School (all drivers wishing to try Solo for the first time are welcome at ANY event, but this weekend will allow the opportunity for personalized instruction and extra seat time), and Sunday is a non-points Solo event. Anyone over 16 years of age with a valid U.S. driver's license (or a younger participant aged 8-15, if driving in the Junior Kart program) is welcome to participate in these events. See complete supplementary rules at the motorsportsreg website.
Schedule for the weekend is as follows :
Schedule
Saturday, February 25
Course Open for Walking 7:30 AM – 9:00 AM
Registration 7:30 AM – 8:30 AM
Tech Inspection 7:30 AM – 8:45 AM
Novice Course Walks 8:30, 8:45, 9:00 AM
Driver's Meeting 9:15 AM
On-course Instruction Begins 10:00 AM
Stratford Oyster Roast 5:00 PM – 7:30 PM – $20 tickets
Sunday, February 26
Registration 7:30 AM – 8:45 AM
Tech Inspection 7:30 AM – 9:00 AM
Course Open for Walking 8:00 AM – 9:00 AM
Novice Course Walks 8:30, 8:45, 9:00 AM
Driver's Meeting 9:15 AM
First Car Out 10:00 AM
Fun Runs (time permitting) 3:00 PM – 4:00 PM
For information regarding SCCA and the South Carolina Region, visit the region's website at www.scrscca.com   For specific information on this event, contact Donna Littlejohn, SCR Solo Director at donnalit@hotmail.com