2001 Superformance S1 For Sale – $26,500
Rare collectible car with 250 total original miles on it from the factory. Only 54 S1 cars were ever made by Superformance. This car is the first production model S1 built in the Hi-Tech Superformance factory in Port Elizabeth South Africa, the only S1 made in Stratos Blue and the only S1 sold from factory with full drive train installed (not as a kit). It was first owned by Truett Cathy, founder of Chick-fil-a and a part of his $36 million dollar exotic car collection. This car was first titled by current owner in Fall of 2019.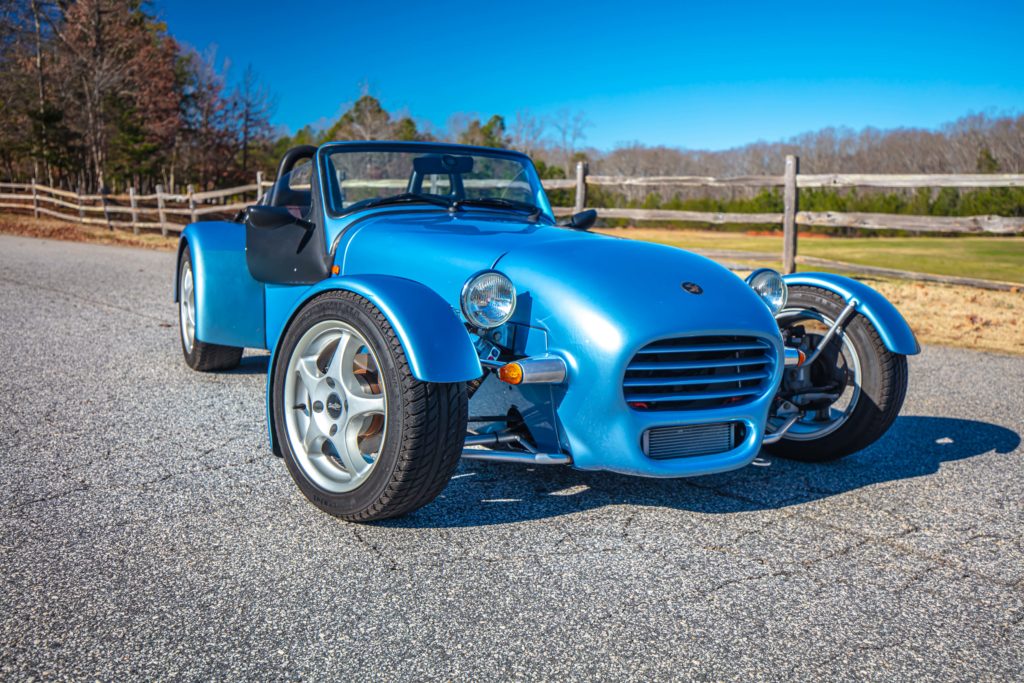 This car was manufactured in South Africa by the same company that makes the AC Cobra and Ford GT40 replicas along with the Noble. Considered by many to be the very best Lotus 7 replica ever made, it comes with a tube frame making the car very light (around 1,400 lbs). Factory performance figures are 0-60 in 5.3 seconds with a top speed of 125 mph. Fuel economy is around 30 mpg overall from a 10.6 gallon tank.

The body work is hand crafted in aluminum-alloy body with Glass/Carbon/Kevlar reinforced panels with very tight seams better than one sees on many production cars. The front suspension has double wishbone control arms with castor and kingpin angle adjustment and billet machined aluminum-alloy uprights with independent camber adjustment with adjustable coil-over damper units. The rear suspension has a live axle located with four trailing arms and state-of-the-art Mumford linkage giving optimum roll center control. The compact suspension package much improves rear trunk space with enhanced handling, performance and ride comfort. It drives like a solid production car. No bumps, squeaks and rattles.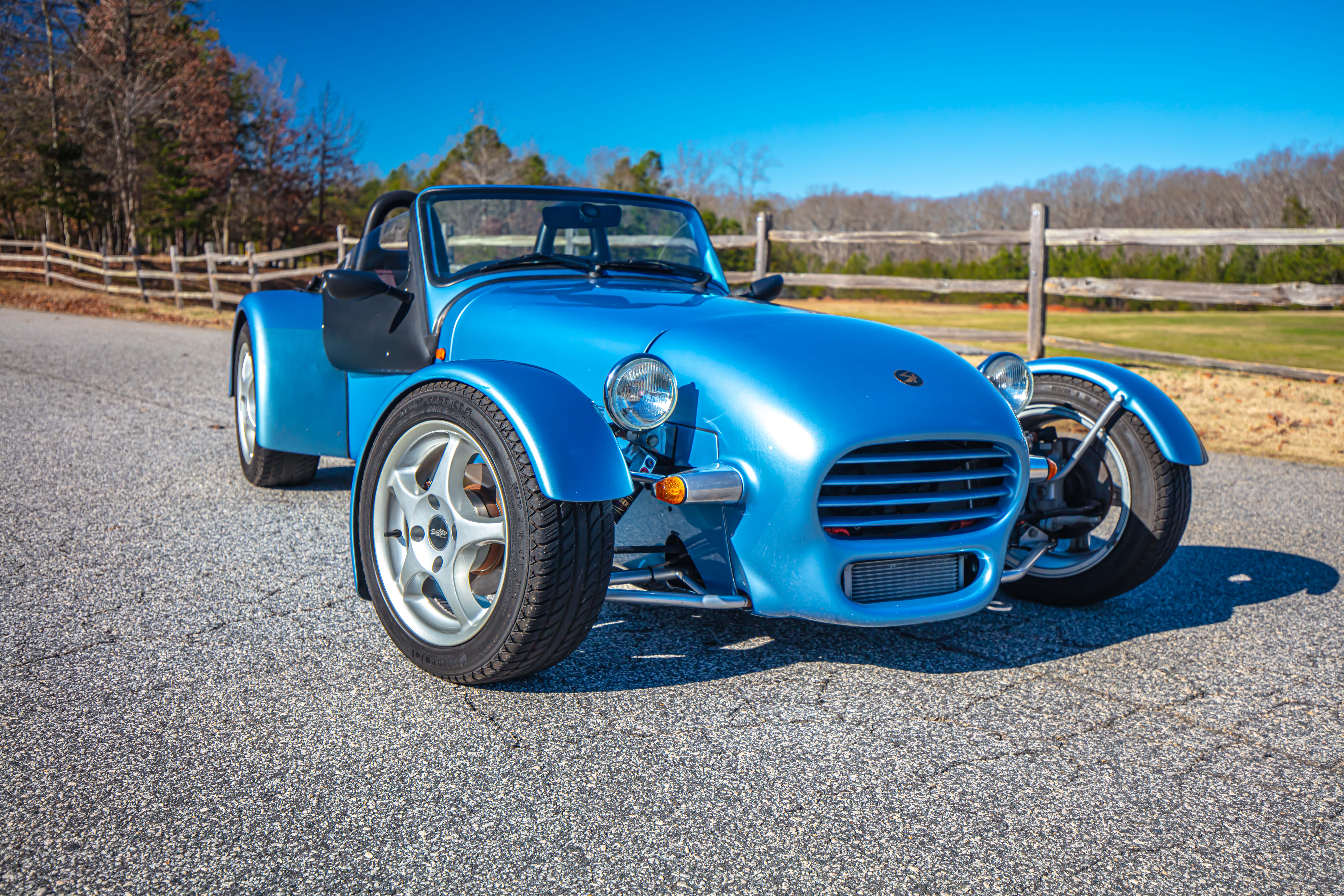 The car also has a decent size lockable trunk and a lockable glove box. Fresh air ventilation is supplied to the cockpit with two speed fan assist. The car has windows that slide up and down as well as a top (not shown) that can be used as a "T" top or stored in the trunk. The doors can be easily removed for that motorcycle feeling. Included with sale – some additional mirrors to use on the car when driving without the doors. The exhaust sound is nice and throaty without being too loud. The cockpit features a carbon fiber dashboard with full VDO instrumentation with an oil pressure gauge and tachometer in front of the driver with a center mounted speedometer and smaller gauges for oil and coolant temperatures, a fuel gauge and an analog clock.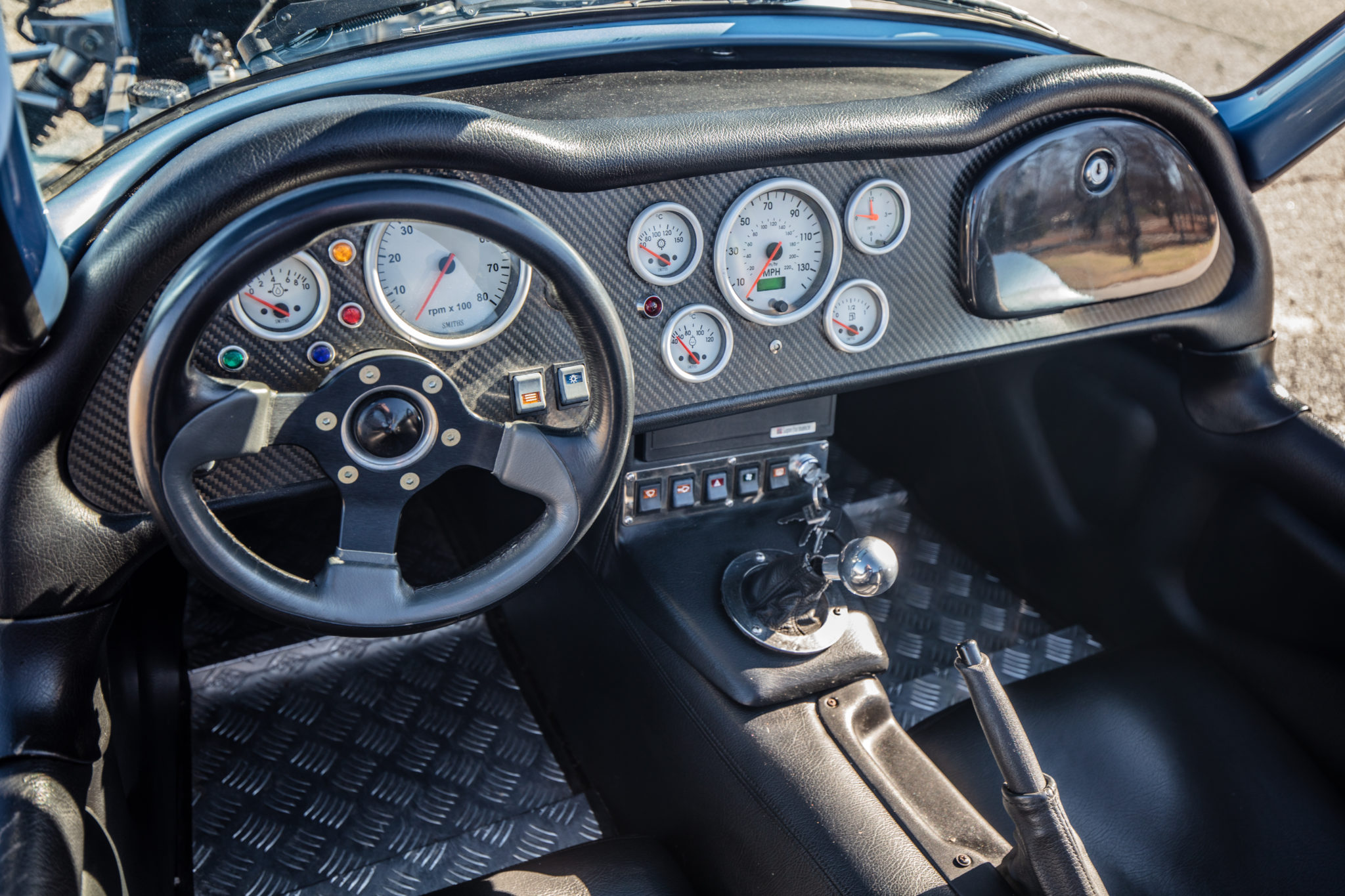 The engine is a Ford Zetec 2 liter 16 valve dual overhead cam engine with Superformance headers putting out around 175 hp mated to a 5-speed very smooth and fast shifting short throw transmission very similar to the MX-5 with a very progressive clutch. With less than 250 miles on the car, the transmission is not even broken in yet. The front brakes are ventilated discs with lightweight Wilwood 4-pot calipers; the rear brakes are solid discs with Wilwood 4-pot calipers with a Wilwood spot caliper hand brake.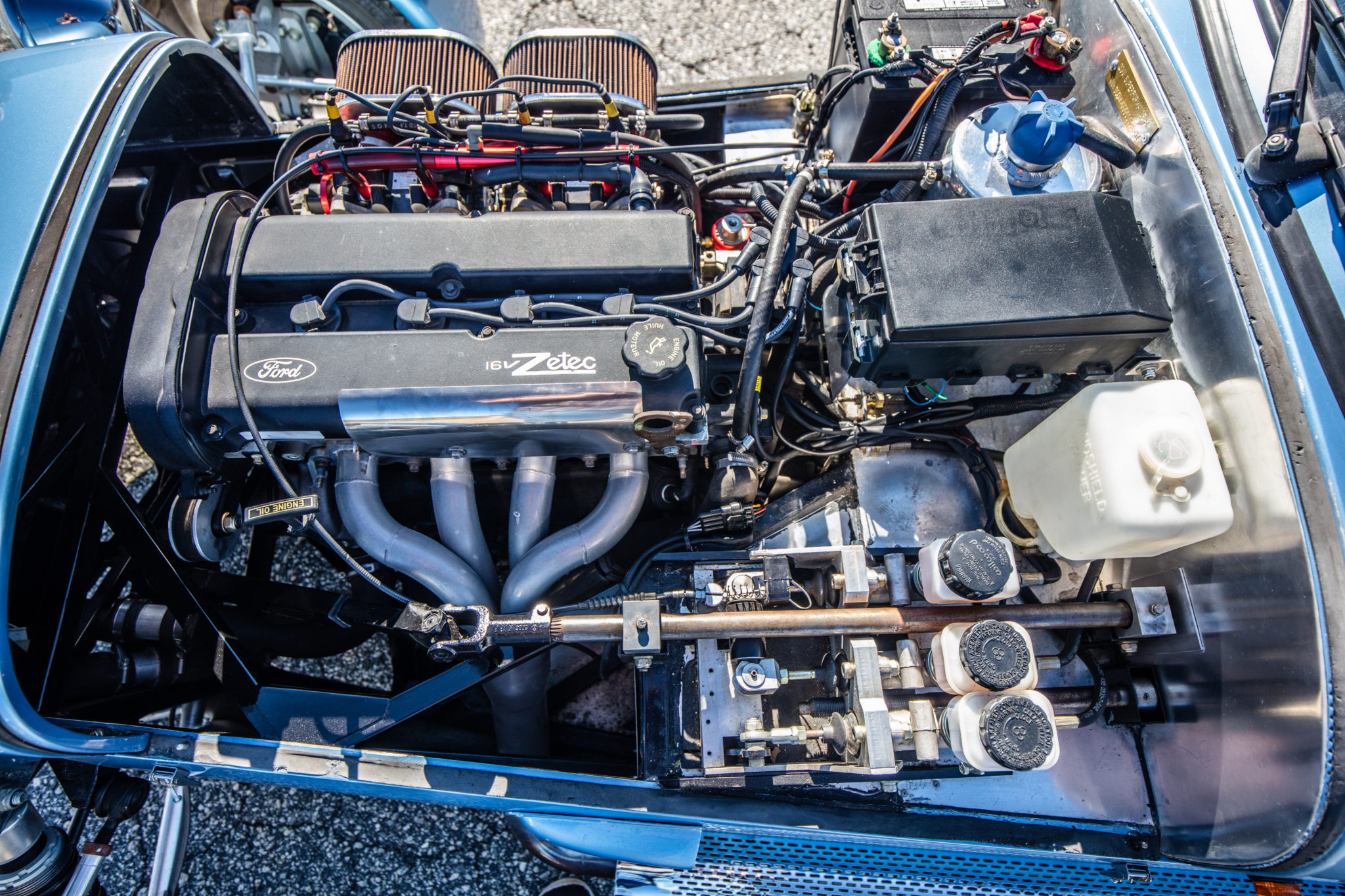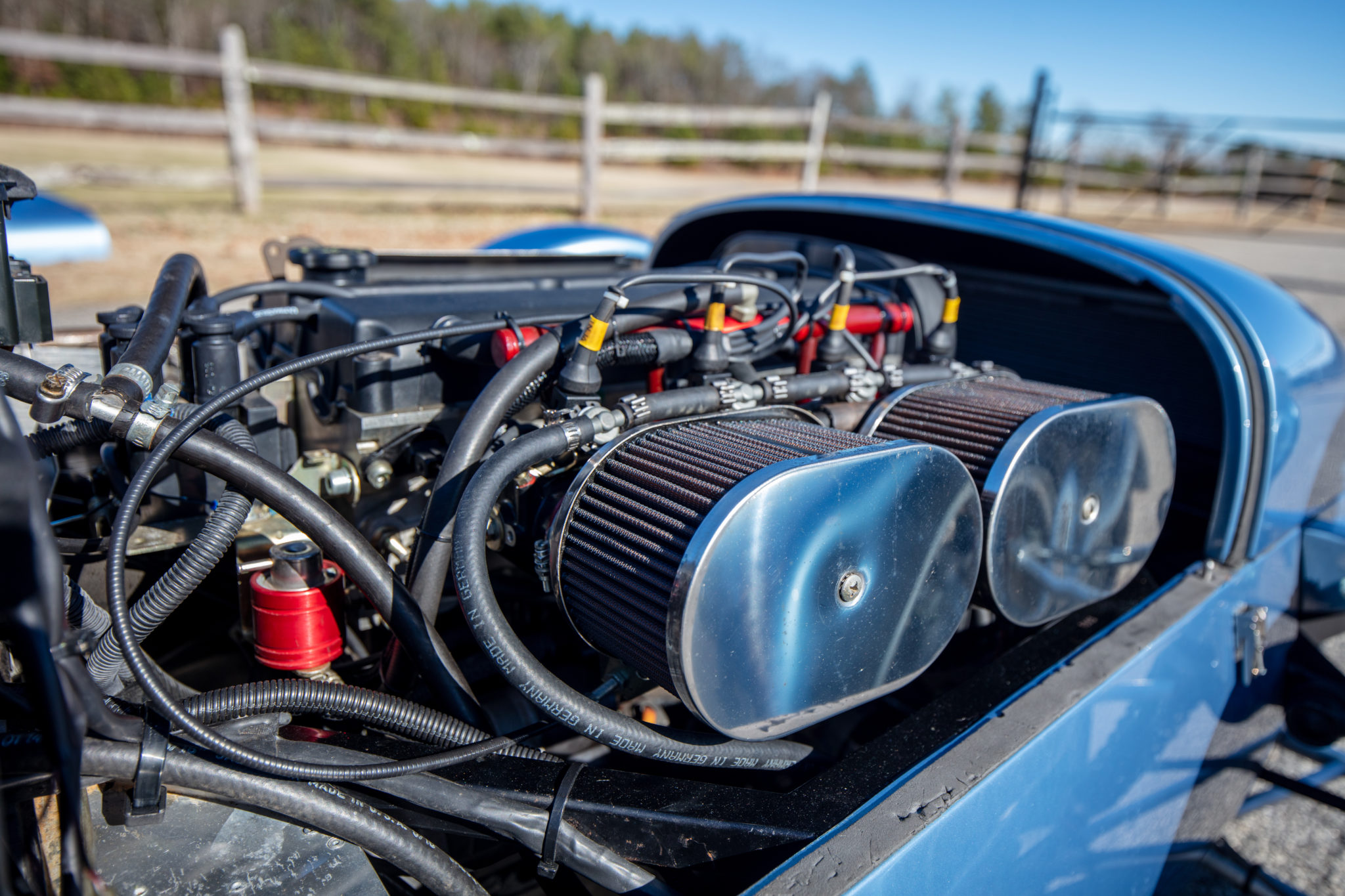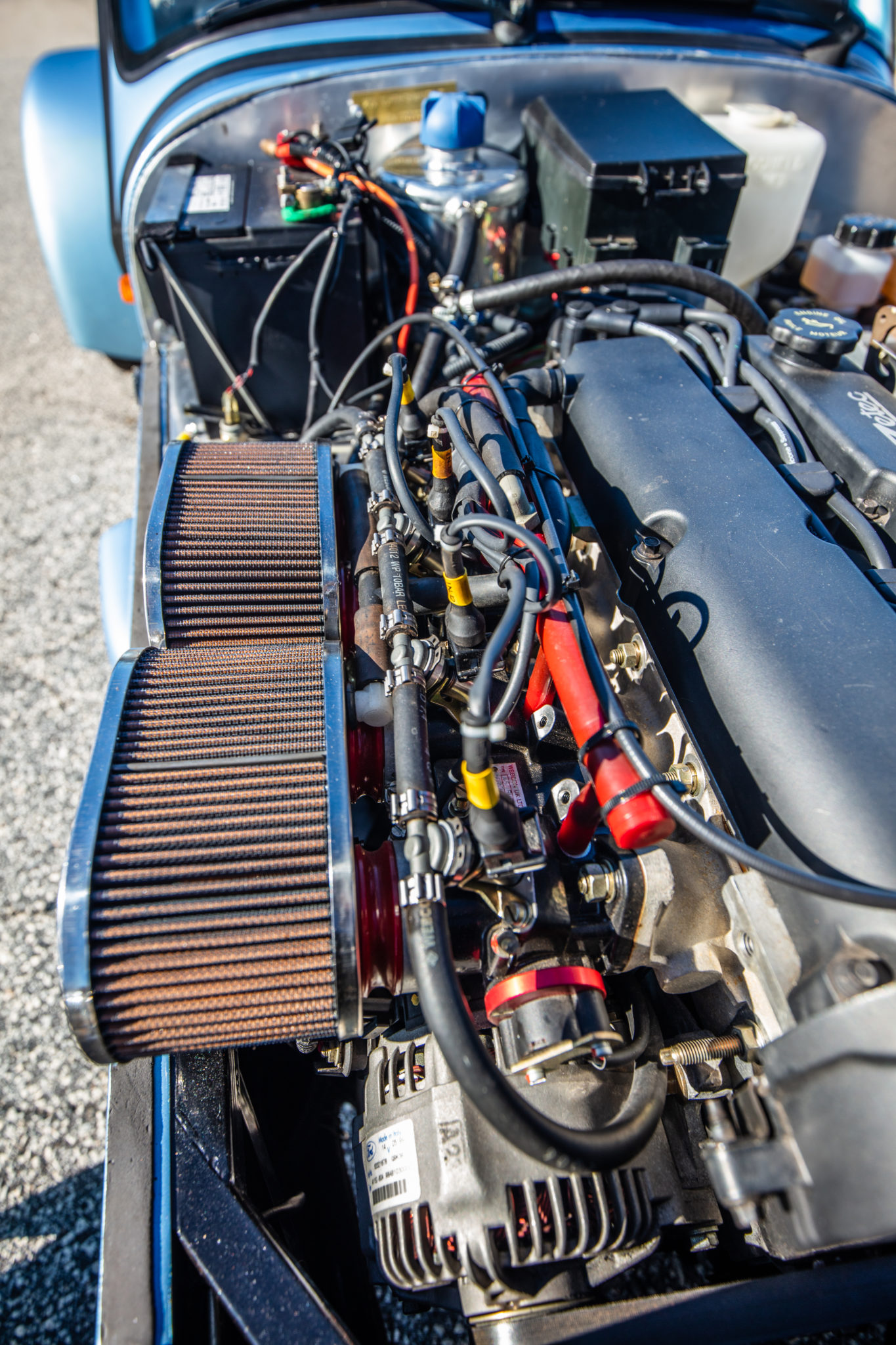 The plush bench seats do not move in the S1. However, the pedals are on a slide that moves with a turn of a large aluminum knob under the dash. This allows the car to be adjusted to a tall, medium or short driver (great design work by the South African engineers.) Pedal set-up is perfect for heel and toe driving. The steering geometry is designed to minimize bump steer while giving sufficient angle compensation in tight turns. With three turns lock to lock the S1 has a 27 ft turning radius. Full harness seat belts are standard equipment. Full technical specs and a picture of this car as first production model here : Super Strike.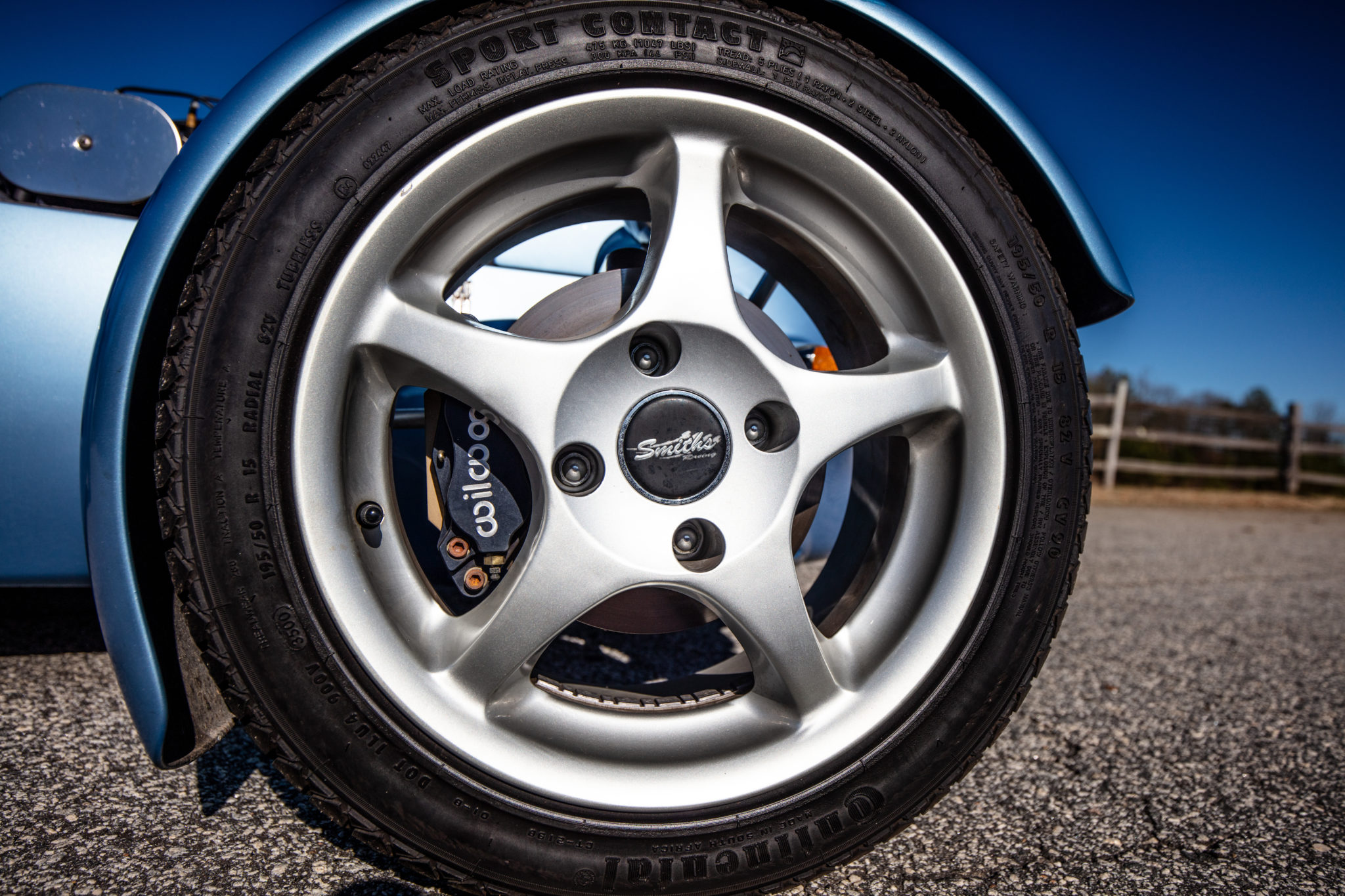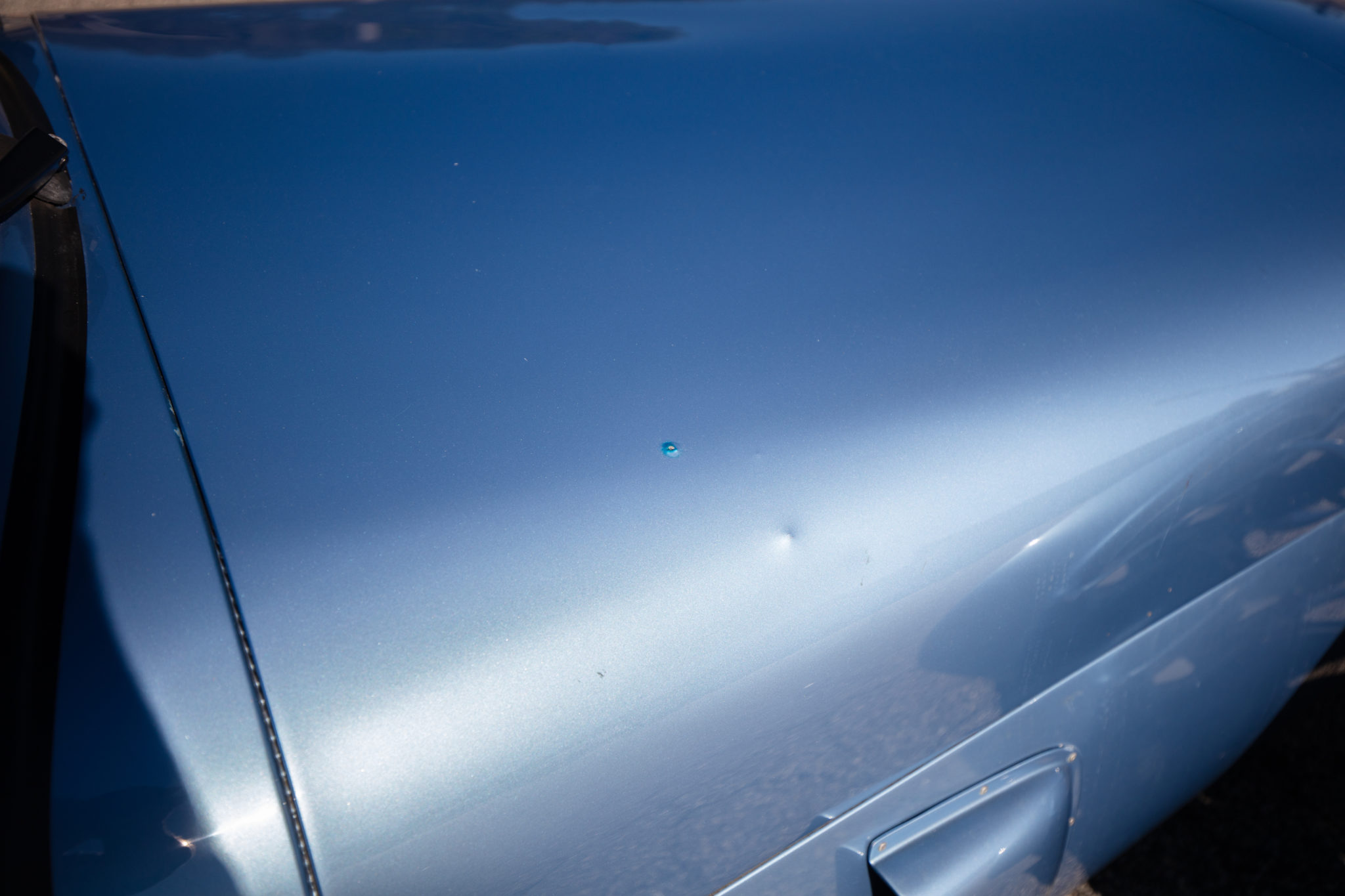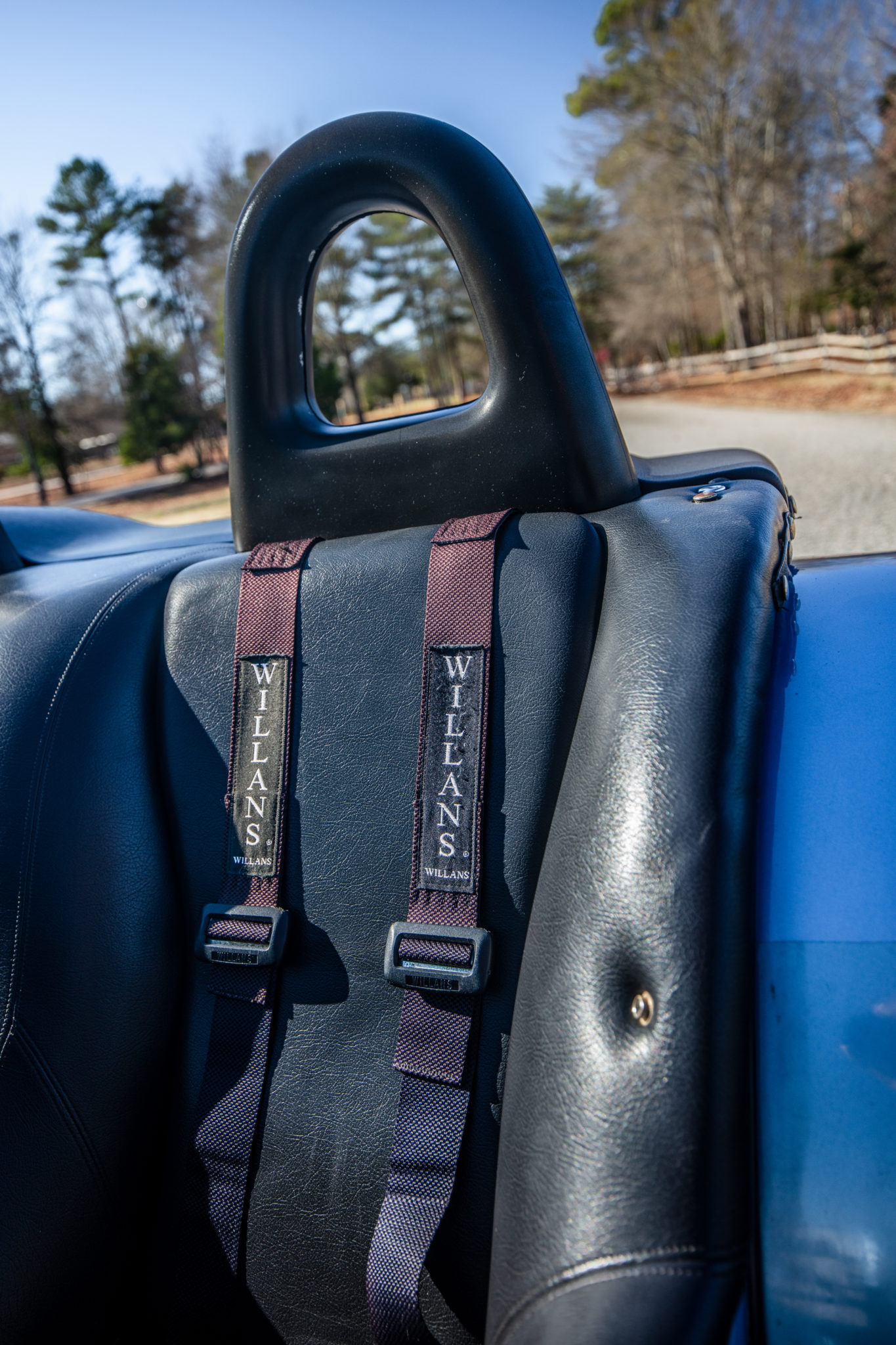 The car is mechanically perfect although it does have a couple of minor paint blemishes on the hood This car is for you if you want super car performance at a reasonable price with looks that generate admiring attention and lots of thumbs up (even from state troopers) and if you stop for gas be prepared to stay at least 15 minutes or so to answer all the inevitable questions that will come your way. It has always been stored in temperature controlled environments and never seen rain. It creates a lot of attention at Cars and Coffee as well. With it being 1 of 54, not many people have ever seen one.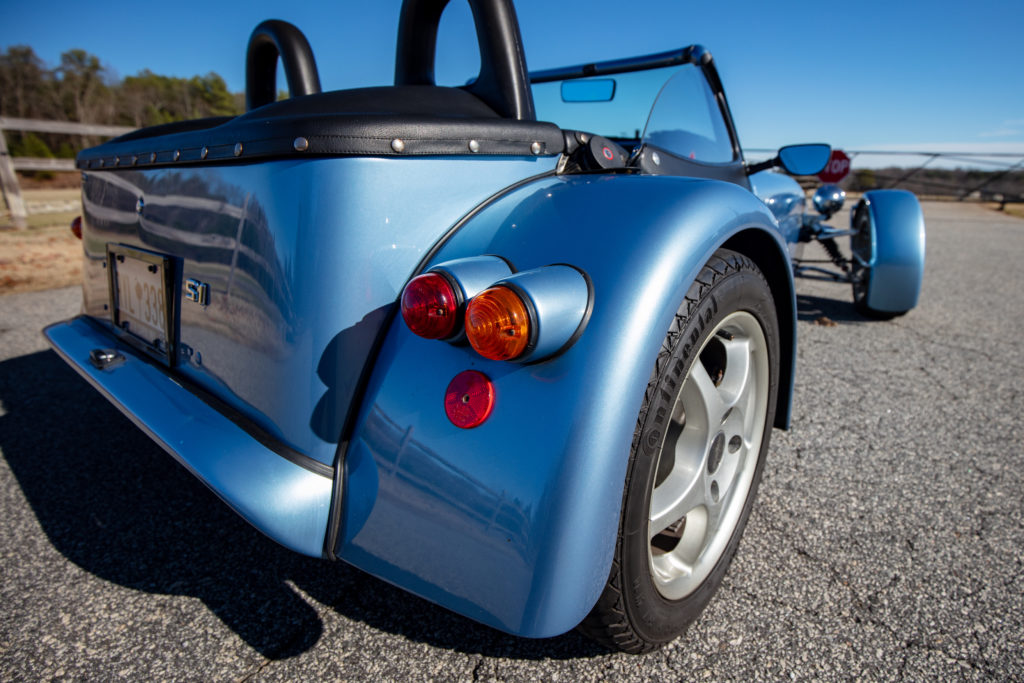 The car was built in the Hi-Tech Superformance Facility in Port Elizabeth South Africa. Car numbers #001 and #002 were test mules which were dismantled and never sold. This car was #3 of a total of 56, the only car made in Stratos Blue and the only car sold that came from factory with a full power train. The car was built in 2001 and shipped to the Netherlands to the Superformance Distributor there, a company named Es Huis. Current owner was told that Truett Cathy purchased the completed car with full drive train and shipping from Netherlands for $82k and added it to his $36 million collection of exotic cars . The car was on display in his collection from 2001 to 2016 when he passed away. In accordance with his will, his son Dan T. Cathy, sold all the cars at charity auction in 2017. Here is a picture of the car in his museum. Truett Cathy Car Collection Picture of car is 9th car down.
Current owner is first titled owner of the car and it has been driven very little. It currently has less than 250 miles on the odometer. Interior is in perfect condition with finished padding and everything is in working order but the top – the tops in these cars are complicated to attach and they were never waterproof. Rear window is clear. The tires look brand new but were made in 2000. Car drives and sounds awesome… pleasant purr to the motor and a very nice handling car. Owner tried to keep everything as original when purchased and owned by Truett Cathy.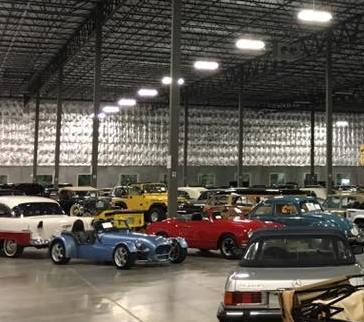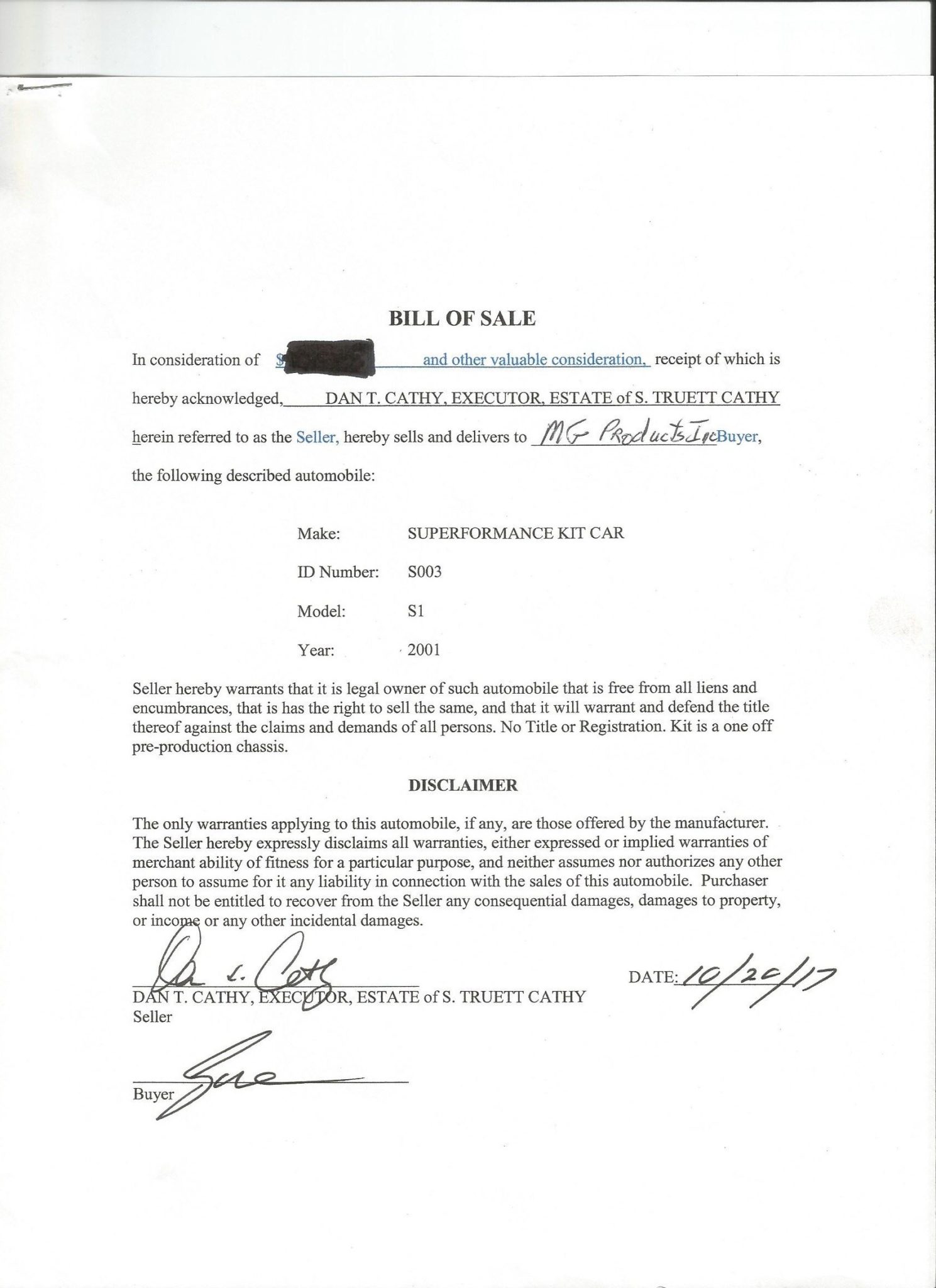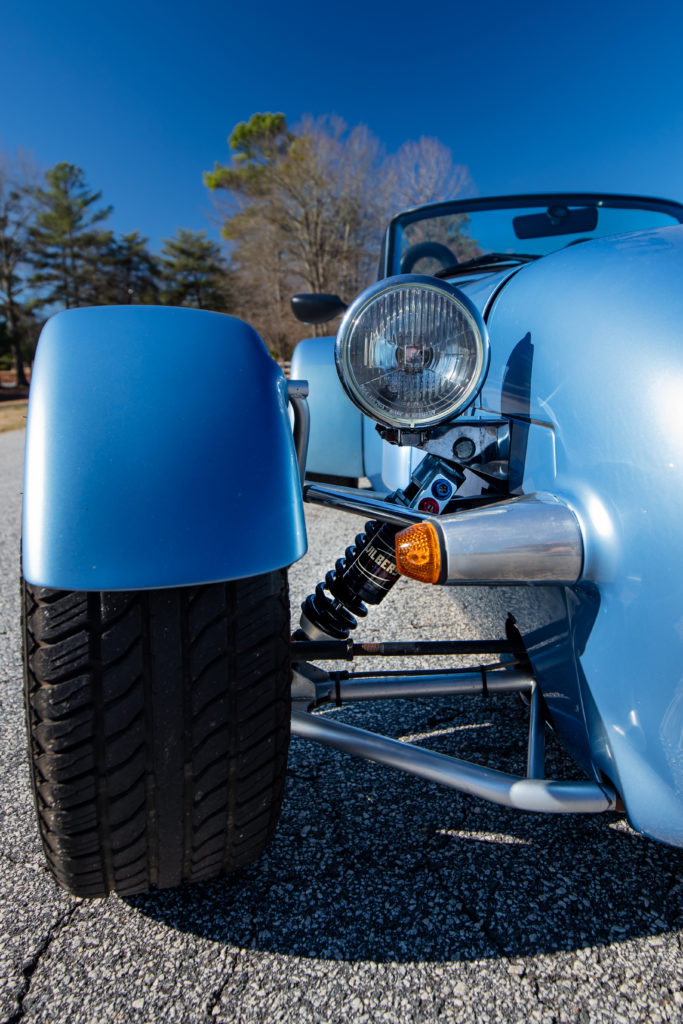 This "time capsule" collector car comes with records, papers, free and clear title, collection of information on car and history and the original brochure Superformance used for the S1 with pictures of this car. The paperwork includes the sign over from Truett Cathy's executor. After buying the car, you will be allowed to join a private forum of Superformance S1 owners which provides a rich resource of people, information and history. The car is located near Greenville, SC. Contact Ted Theodore for more information. editor@thesoutherndriver.com
Price is $26500. Will consider offers of cash and trade in of sports car